Volume 35 ~*~ 15 February 2007
---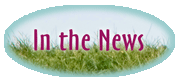 Newborns who are delivered via planned cesarean section are more likely to experience lung disorders compared with those delivered via planned vaginal delivery.

Ani live, discussing selection on homebirth supplies.

Penny Marshall tells the story of how the battle for birth has been waged between women, doctors and midwives over the last two centuries.
---

A planned cesarean delivery doubled both the rate of transfer to the neonatal intensive care unit and the risk for pulmonary disorders, compared with a planned vaginal delivery.

Cesarean section delivery was associated with survival for preterm small-for-gestational-age neonates but not preterm appropriate-for-gestational age neonates. The authors speculate that vaginal delivery may be particularly stressful for small-for-gestational-age neonates. The authors found no evidence that prematurity alone is a valid indication for cesarean section for preterm appropriate-for-gestational age neonates.

Cesarean delivery is associated with increased risks for adverse obstetric and perinatal outcomes in the subsequent birth. However, some risks may be due to confounding factors related to the indication for the first cesarean.
---

The Incredible Post of the Month from the ICAN yahoogroup comes to us from danotoyou2
yahoo.com">Danell Swim. Enjoy the read!
Here's a copy of the letter I'm sending to my sister. I haven't actually sent it yet, I'm still debating if there's more I should add... what'cha all think?
I appreciate your concern over a VBAC vs. an elective cesarean, but there's new information and studies out that you may not be aware of. While the ACOG (American College of Obstetricians and Gynecologists) has given strict guidelines for hospitals to attend a VBAC (must have a 24 hour anesthesiologist on staff at all times), the AAFP has rejected that recommendation, saying that it hasn't led to a lower maternal or infant death rate. This country is 25th and 27th in industrialized countries for maternal and infant death, by the way, even though we spend more on healthcare than any other country. Insurance companies have made it very difficult for doctors and midwives in some states to get liability insurance for VBACs, due to a higher likelihood of being successfully sued if something goes wrong. If a complication arises in a c-section, the doctor can say "I did everything I could." But if it happens in a vaginal birth or VBAC, the patient can say "he should have done a c-section." A c-section being the most dramatic, invasive and emergent of all of the options. In addition to the obvious monetary reason for performing a c-section (typically 3 times the price of a vaginal birth), it also comes down to OBs covering their own butts and trying to hang onto their practices.
With a 'bikini cut' incision, the odds of a uterine rupture are 0.5% to 0.7%. Most of the cases of uterine rupture are actually dehiscence, a thinning of the uterine wall that does not affect the fetus or cause internal bleeding. Overall, the odds of maternal death are similar for an elective cesarean and a VBAC (in other words, very rare). However, for a c-section, there is a much higher risk of infection, embolism, damage to bladder, complications from anesthetic and medications, post partum depression, inability to breastfeed, slow/absent bonding with child, longer recovery time, future risk to pregnancies, etc. Risks of infant death for a VBAC vs. cesarean are a little more hazy to sort out. I'm still trying to gather all of the information, because it seems heavily lopsided from the studies I've read ( 1.7 deaths per thousand for c-section,
versus 0.5 per thousand for VBAC), and I'm hesitant to believe something without finding several studies to back it up. For a term baby born via c-section, 1 in 10 are rushed to NICU for fluid in the lungs, many are accidentally cut during the incision, plus the obvious problems from an inability to breastfeed. One study suggested that the cause for such a high infant mortality for c-sections was due to the lack of hormones which help clear the lungs, in addition to no tight squeeze through the birth canal, which pushes fluid out of the lungs.
One of the main reasons that I want to avoid another c-section, is the new evidence that suggests that no more than 2 c-sections are "safe" and Aric and I would like to have several more children. If there were some sort of complication with this pregnancy, and I had to have another c-section, I would have to give serious thought to having any more children. In addition to the maternal problems (hemorrhaging, placenta accreta, hysterectomy), there are also the risks to an unborn baby. Ectopic pregnancies and miscarriages are more likely with the more c-sections a person has.
This pregnancy is soon after the last, but is far enough apart for my comfort. Most studies find that the risks of uterine rupture drop significantly with an 18 month interval between deliveries, and mine will be about 17 months. It's cutting it a little close, but given the odds of complications with a c-section, I still think it's an acceptable risk.
It is very sad about your friend of a friend with the child that has to eat out of a tube. Also sad are the babies that die from cesarean deliveries due to lung problems, or the babies delivered that way who are deprived of oxygen and go on to have severe mental retardation. In both scenarios, the mother has to live with the knowledge that if she'd done the opposite, her child might be alive/well. Unfortunately, when it comes to birth, there's no guaranteed safe way to deliver a baby. A mother just has to do the best she can with the knowledge available to her.
As you can tell, I've been doing my homework. I don't fault women who choose to have a repeat c-section, because they do what they think is best for them and their babies. Maybe they're comfortable with their doctors, and feel confident in their care. They may have had other circumstances with their first birth that makes a successful VBAC unlikely. And certainly, finding someone to attend a VBAC these days is increasingly difficult.
Take care.
Love, Danell
---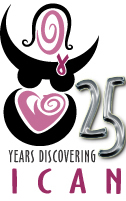 Do you have pictures of ICAN women in action? Tonya Jamois is putting together a pictorial presentation reflecting on ICAN's quarter century history. It will be shown during our Silver Anniversary Conference in Syracuse as part of the Presidents Panel on Saturday.
Make sure your chapter's contributions are included! Photos from VBAC ban rallies, birth expos, chapter meetings, fund raisers, and media events are all welcomed. Email your memorable moments to president
ican-online.org">president
ican-online.org.
Please include some explanation of who is who, approximate dates, etc., so she can put them in order. Thanks!
Register by Feb. 28 to receive the Early Bird registration rate of $199.
---

When you are searching online, go to www.goodsearch.com and type in "International Cesarean Awareness Network" as the organization to support. ICAN's main address is Redondo Beach, which should pop up automatically (typing "ICAN" won't get it to come up). Each search gives .01 to ICAN. Doesn't sound like much, but the pennies add up!
Another great way to earn money for ICAN without any extra effort is to route your Amazon.com purchases through the icon on the ICAN website. Just click on the icon at the bottom of the Recommended Reading List page, and you're helping ICAN while you shop!
Did you know that after English and Mandarin Chinese, Spanish is the most commonly spoken language in the world? Well, we are very proud to announce the launch of our very own Spanish Yahoo support list, ICAN en Español.
This list is a major step in reinforcing ICAN's presence as an international organization, as well as expanding the reach of ICAN globally and within the U.S. too! Birth is an incredibly personal and complex journey and we hope that providing Spanish-speaking women a forum in their own language will give them the same tools, information and support that English-speaking ICAN women use to make their journey a good one. Congrats all!
---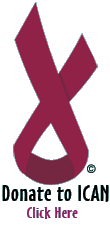 Props this month to: Those who research, those who send in submissions, and those who bring cups of tea.
Got something to say? Tell us! eNews
ican-online.org">eNews
ican-online.org
ICAN's mission is to improve maternal-child health by preventing unnecessary cesareans through education, providing support for cesarean recovery, and promoting Vaginal Birth After Cesarean (VBAC). This newsletter is for informational purposes only and does not replace the advice of a qualified birth professional.
ICAN respects the Internet and the privacy of those who use it. We do not rent or sell our e-mail list to anyone.
Copyright Notice: The content of ICAN eNews is copyrighted by The International Cesarean Awareness Network, Inc. and, occasionally, other rights holders. You may forward ICAN eNews by e-mail an unlimited number of times, provided you do not alter the content in any way and that you include all applicable notices and disclaimers. You may print a single copy of each issue of eNews for your own personal, non-commercial use only, provided you include all applicable notices and disclaimers. Any other use of the content is strictly prohibited without the prior written permission of The International Cesarean Awareness Network, Inc. and any other applicable rights holders. © 2006 The International Cesarean Awareness Network, Inc. All Rights Reserved.
You are subscribed as !email. !remove