!DOCTYPE html PUBLIC "-//W3C//DTD XHTML 1.0 Transitional//EN" "http://www.w3.org/TR/xhtml1/DTD/xhtml1-transitional.dtd">



Volume 35 ~*~ 15 March 2007
---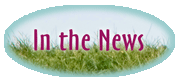 Barnev Inc. announced that the U.S. Food and Drug Administration (FDA) has cleared the company's new
computerized labor monitoring system, the CLM, for use in the active stage of labor. The device continuously measures cervical dilation and fetal head station. These measurements are displayed real time both numerically and
graphically, enabling the medical team to act based on timely information.

Findings from a two-year review of the science behind maternity care indicate that the common and costly use of many routine birth interventions, such as continuous electronic fetal monitoring, labor induction for low-risk women and cesarean surgery, fail to improve health outcomes for mothers and their babies and may cause harm. The review entitled, the Evidence Basis for the Ten Steps to Mother-Friendly Care, will be published in The Journal of Perinatal Education and the results will be premiered at the Coalition for Improving Maternity Services (CIMS) Forum today.

The World Health Organization is following six women around the world to compare their experiences of pregnancy and childbirth. Here, they describe their experiences of having their babies.
---

Maternal satisfaction with vaginal delivery is high. Those who have experienced both modes of delivery would prefer vaginal birth for future pregnancies. These findings are reassuring to women contemplating vaginal delivery.

In 1937, an article in the New England Journal of MEdicine describing 10 years of births at Boston City Hospital revealed
an overall rate of cesarean delivery of about
3%. Recently released 2005 data on cesarean
deliveries show that contemporary rates are 10
times as high, having climbed above 30% Indeed, of the 20th century's many
changes in obstetrical care ­ the wholesale move
from home to hospital delivery, increasing use of
anesthesia, the advent of in vitro fertilization
­ few have generated more attention and debate or
had a greater effect on the process of delivery
than this seemingly inexorable rise.

Yes. In this retrospective, population-based study involving more than 3 million hospital deliveries in Canada over 12 years, medical induction of labor was strongly associated with fatal amniotic fluid embolism (AFE) and a near doubling of the risk of overall AFE.
---

The Incredible Post of the Month from the ICAN yahoogroup comes to us from naturallyjessa
yahoo.com">Jessa. Jessa reminds us that each of us has the ability to "pay it forward".
Hello Mamas!
My name is Jessa Fee. I'm re-subscribing to the list after a hiatus
involving our third move in two year. I've been a member of ICAN in
St. Louis, Missouri, Ogden, Utah and now, Denver Colorado. When there
wasn't an ICAN Chapter in St. Louis I started one! For many months,
meetings were attended by just Ruthie Dicken and me (with our husbands
and children in tow). My own HBAC seemed to lend some credence to the
chapter, and membership grew one by one from there! When I had to
move, I passed my baby on to *two* capable mamas, Ruthie and Julie
Herr- that gave the Chapter one Leader in the MO side of St.Louis and
one on the Illinois side. I love to hear how that Chapter is thriving-
including Blessingways for all the expectant moms, plus support from
and working with both Midwives and Obstetricians.
That said, I will my divulge that my one and only cesarean was
iatrogenic or physician-influenced. In other words, it could have been
prevented, was unplanned and unwanted. I went through pretty severe
PPD, PTSD and found a great deal of support, truth and wisdom in ICAN.
So much that when I found myself pregnant again only 13 months later,
I continued the pregnancy despite my knee-jerk reaction to abort,
because I knew VBAC was an option.
More than four years later, I rarely think about "all that". But each
time that The Clarion catches up to me, wherever I am, I feel the
strong need to "pay it forward" some more.
So here I am. I haven't been to a meeting for over a year, I haven't
been on the main list since I was in Utah (at least not that I
remember, LOL), and I have no plans of becoming pregnant any time
soon. There is a part of me that is even afraid to get back on the
list because of the infamous "juju" that permeates it. I attended an
ICAN of Colorado Springs meeting, about a year ago after the birth of
my nephew, but I have yet to go to the newly-revived meetings right
here in Denver. I was on another list, Mamasource, just the other day
asking for some advice on how to get my 2.5 y.o. to take fever reducer
(my boys have febrile seizures and his temp was 104.6 *after* a
lukewarm bath and every remedy in our home had been given) and I saw a
post from another Mama recommending ICAN and just about fell off my
chair. She recommended the poster go to an ICAN meeting in Denver the
next day, where there was going to be a demo of infant massage- and I
would have gone myself, too, but I was also very ill at the time (we had a really nasty cold that
lasted over two weeks!)
Which brings me in a roundabout way to the good news, which is
twofold and wonderful.
My nephew Wil who was born a year ago with Spina Bifida, and the
"worst form" being Myelomeningocele (sp?) not only WALKED before he
was even a year old, but he just had a CAT scan along with his
bladder, kidney and ureters tested (that procedure that involved
catheterizing) and all systems are go! He passed all his tests with
flying colors!
BUT THE BEST PART was when my sister and I were talking on the phone
afterward, about how relieved he was not only that they received such
good news but just because she had been waiting to hear the results of
these tests, not knowing what to except and not wanting to care, and
then she shared with me what she refers to as a "TOTALLY ICAN" philosophy.
She said she was truly grateful that everything happened the way it
did. That she chose an OB instead of a MW, that she refused prenatal
testing that may have pinpointed the SB, that none of the numerous
ultrasounds she had picked up the SB, that she agreed to be induced
when she was found to have a low AFI...because she "GOT TO HAVE A
VAGINAL BIRTH". She went on about how she felt that was "KEY" to how
well Wil has done, that birth and breastfeeding went as well as they
did, and that they didn't have the complications of recovery from an
unplanned cesarean surgery on top of everything else. I don't think I
have to tell you all that her words were like music to my ears, and
that the tears flowed for hours.
So not only is Wil a walking miracle, and a testimony to natural
birth, breastfeeding, attachment parenting and babywearing (we'll work
on cloth diapering with the next one!), but my younger sister, who
joined ICAN when I was Chapter Leader (but I think has since let her
Subscription lapse due to being on a really tight budget), is a
NATURAL BIRTH CONVERT.
Some of you may think this is funny, but this is such a milestone
that I have a hard time explaining why it means so much. It's not just
about my sister- although it is amazing that she avoided a Cesarean-
it's about the RIPPLE EFFECT that happens because of women like us who
have suffered and learned the hard way. My sister has a lot of
friends, and she goes to La Leche League meetings and breastfeeds in
public, and she is a member of the Spina Bifida Association and she is
planning to let Wil decide if he wants to be part of the SBA playgroup
and equine therapy program, and her life touches so many lives, and so
many more people are getting the message that even in her case,
Cesarean surgery would not necessarily have improved the outcome and
in fact might have negatively affected it.
There is no way to express my gratitude. If I had a million dollars,
I would give at least a fourth of it to DONA, ICAN, La Leche League,
and FoMM (Friends of Missouri Midwives). But as it is, I am a
SAHM/WAHM and doing what I can to increase our income to pay off debt
from me not working OTH for four years and so we can continue to live
in a house. I give what I can to all of the above and more. I just
renewed my Subscription to ICAN, and I plan to get at least three
other women to join this year...maybe my two sisters and mom?
I feel strongly that anyone who has been helped by this list ought to
*at least* subscribe at the Basic Level for $30, or convince someone
who *can* afford to do so join for you. ICAN is sooo much more than
just an email list, and it is there for all of us because of some
really dedicated hardworking women who also have debt, kids, husbands
and homes to maintain.
I'm paying it back as I can and then forward, and I hope you will all
do the same.
If you want to join me in rejoicing for "Toddler Wil", please email me offlist!
Thanks for reading this...thanks for hearing me...thanks for being there.
Naturally, Jessa, Centennial, CO
---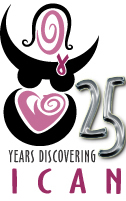 ICAN's 25th Anniversary Conference is just weeks away! Don't miss out! Register today for $299 with discounts available for members.
Come here the good news about VBAC from Dr. Mark Landon, primary author of the first large-scale American prospective study on vaginal birth after cesarean (VBAC).
Award-winning authors Nancy Wainer, who wrote Silent Knife; Henci Goer, The Thinking Woman's Guide To A Better Birth; and Susun Weed, Wise Woman Herbal for the Childbearing Year, will join more than a dozen noted speakers for "25 Years of Discovering ICAN."
CEUs applied for from ICEA, DONA and MEAC!
---

When you are searching online, go to www.goodsearch.com and type in "International Cesarean Awareness Network" as the organization to support. ICAN's main address is Redondo Beach, which should pop up automatically (typing "ICAN" won't get it to come up). Each search gives .01 to ICAN. Doesn't sound like much, but the pennies add up!
Another great way to earn money for ICAN without any extra effort is to route your Amazon.com purchases through the icon on the ICAN website. Just click on the icon at the bottom of the Recommended Reading List page, and you're helping ICAN while you shop!
---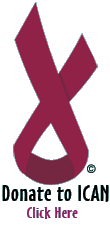 Props this month to: Those who knuckle down and do the work.
Got something to say? Tell us! eNews
ican-online.org">eNews
ican-online.org
ICAN's mission is to improve maternal-child health by preventing unnecessary cesareans through education, providing support for cesarean recovery, and promoting Vaginal Birth After Cesarean (VBAC). This newsletter is for informational purposes only and does not replace the advice of a qualified birth professional.
ICAN respects the Internet and the privacy of those who use it. We do not rent or sell our e-mail list to anyone.
Copyright Notice: The content of ICAN eNews is copyrighted by The International Cesarean Awareness Network, Inc. and, occasionally, other rights holders. You may forward ICAN eNews by e-mail an unlimited number of times, provided you do not alter the content in any way and that you include all applicable notices and disclaimers. You may print a single copy of each issue of eNews for your own personal, non-commercial use only, provided you include all applicable notices and disclaimers. Any other use of the content is strictly prohibited without the prior written permission of The International Cesarean Awareness Network, Inc. and any other applicable rights holders. © 2006 The International Cesarean Awareness Network, Inc. All Rights Reserved.
You are subscribed as !email. !remove