Volume 36 ~*~ 15 May 2007
---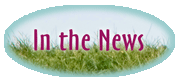 ...The Illinois Senate voted 51-7 last month to legally recognize and
license certified professional midwives. It also approved, 35-21, the creation of 10 "birthing centers" that
would be something of a compromise between hospitals and homes. Under
a pilot program, the centers would be staffed by nurse-midwives and
would not have the full medical resources of a hospital. Both measures now go to the Illinois House...

...New Hampshire Certified Midwives' total fee for the same low-risk
birth (including prenatal care, birth, OB equipment/supplies,
postpartum care) is $3,000. Having the same 216 babies delivered by
midwives would have saved insurance companies $1.18 million.

Low-risk birth at a local hospital: $24,315. Same low-risk birth at
home with a certified midwife: $3,000. The total insurance companies
would save in both practitioner charges and facility fees is $5.07
million in just one year if those babies had been born at home with
certified midwives...

Australia's caesarean rate is too high, but the Government is too
scared to take on the doctors' lobby and legislate for midwife care, writes Catherine Deveny.
---

How should the physician respond to a patient who requests a specific surgical therapy without having an accepted medical indication?

Women who have a planned cesarean section rather than planned vaginal delivery are three times as likely to experience severe complications, say scientists.

They acknowledge, however, that the absolute difference is small.
---

The Incredible Post of the Month from the ICAN yahoogroup comes to us from Jen in CA. Jen reminds us that we're all in this together, no matter how many cuts we have.
What is especially interesting is rather than banning actions that
increase the risk of UR, such as induction/augmentation in VBACing
women, they ban VBACs. What's next? Banning vaginal birth all
together because they don't want to take the 0.5% risk of cord
prolapse? This is just getting so lame.
I think ALL birthing women need to protest.
I personally would not feel safe at a hospital that does not permit
VBACs, whether my uterus was scarred or not. If they cannot
accommodate a medical emergency such as uterine rupture, how could they
possibly respond and treat other real, but rare, labor emergencies such
as cord prolapse or placental abruption, both of which require the baby
being born ASAP usually by immediate c-sections? How could any mother
labor in confidence knowing that if something went drastically wrong,
that hospital could not quickly respond?
At which point, why even go to a hospital? I always thought that was
the point of hospitals in terms of birth - to treat the very rare
complications that require immediate surgical intervention. If
hospitals eliminate their ability to rapidly respond to a medical
emergency requiring a surgical birth, how is laboring at a hospital
like that any different than laboring at home? People labor in the
hospital for that minute "what if" chance thinking that they will be
safe. Thinking that laboring at a hospital is safer than home. But if
a hospital labels itself as non-VBAC friendly, they have labeled
themselves unsafe for any laboring woman.
Hospitals which do not permit VBACs are unsafe to all women and laboring
women should avoid them. We need to send a message with our money and
our babies by only laboring at VBAC-friendly hospitals - the only safe
choice for any laboring woman. Maybe we should just all birth at home
so they can feel the impact when we don't go to their hospital AT ALL
unless we actually need surgical birth.
Email all your pregnant/childbearing age friends and tell them that St.
Luke's has said that they are unsafe location to birth. Stress how if
they can't respond to UR, they can't respond to any birth emergency.
The only way St. Luke's will change their policy is if they see a drop
in their revenue from women choosing other locations to birth.
---

ICAN Advocacy Committee
Are you fed up with the state of birth in America?
Do you find yourself fantasizing about "doing something" about it?
Have I got a proposition for YOU!
I am the new Advocacy Director for ICAN. I am recruiting people to be
on my committee -- to discuss, refine and make recommendations to the
Board and then follow through on those recommendations. Many hands
make for light work so the more people who are willing to do a little
bit, there less we each have to do and the more we get done.
If you are interested, please advocacy
ican-online.org">email me to let me know and I'll send
you an invite to the list.
And, just to spread the interest around, Advocacy will be working
quite closely with Development and PR -- so if either of those areas
are a bit more in your interest, please contact those directors --
pr
ican-online.org">PR or development
ican-online.org">Development .
September 27 to 30, 2007
Portland, Oregon, U.S.A.
Barbara Harper, Waterbirth International, is putting together an
international conference that is sure to inspire and educate (go to the
link above for full information and list of speakers). Mark your
calendars now! Early bird discount registration until May. I hope to
see you there. Gloria Lemay, Vancouver
When you are searching online, go to www.goodsearch.com
and type in "International Cesarean Awareness Network" as the
organization to support. ICAN's main address is Redondo Beach, which
should pop up automatically (typing "ICAN" won't get it to come up).
Each search gives .01 to ICAN. Doesn't sound like much, but the pennies
add up!
---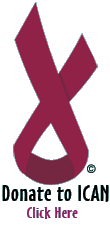 .
Got something to say? Tell us! eNews
ican-online.org">eNews
ican-online.org
ICAN's mission is to improve
maternal-child health by preventing unnecessary cesareans through
education, providing support for cesarean recovery, and promoting
Vaginal Birth After Cesarean (VBAC). This newsletter is for
informational purposes only and does not replace the advice of a
qualified birth professional.
ICAN respects the Internet and the privacy of those who use it. We do
not rent or sell our e-mail list to anyone.
Copyright
Notice: The content of ICAN eNews is copyrighted by The International
Cesarean Awareness Network, Inc. and, occasionally, other rights
holders. You may forward ICAN eNews by e-mail an unlimited number of
times, provided you do not alter the content in any way and that you
include all applicable notices and disclaimers. You may print a single
copy of each issue of eNews for your own personal, non-commercial use
only, provided you include all applicable notices and disclaimers. Any
other use of the content is strictly prohibited without the prior
written permission of The International Cesarean Awareness Network,
Inc. and any other applicable rights holders. ©
2006 The International Cesarean Awareness Network, Inc. All Rights
Reserved.
You are subscribed as
!email. !remove