Volume
41 ~*~ 15 August 2007
---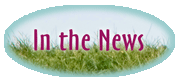 Licensure
for Missouri Midwives appears to have suffered a blow recently.
A hard-won provision in a bill allowing for CPM licensure was
found to be unconstitutional in the state's court system.
This tale, which includes the story of a politician risking
his career for what he believes is right and a equally vocal
opposition, is clearly not over.

Sarah
Buckley's article,
Mothers Not Just Too Posh to Push, featured in the last eNews edition
elicited quite a response. Published online, these letters --
from both sides of the opinion fence -- go a long way toward raising
awareness in the general public of this important issue.

Arrested at
gun-point, while at work, and in front of her patients, California
Nurse Midwife Marcia McCulley is one of the few remaining health care
providers in Southern California to support women seeking VBAC.
Her arrest appeared to be the product of a "witch hunt"
initiated by a physician. In May, the charges were dropped,
including a statement of surprise by the Assistant DA that the
accusations had gone so far and had been handled so poorly.
---

Providing
world-wide, regional and country data, this on-line database is an
excellent resource for up-to-date information regarding, among other
statistics, perinatal mortality, low birthweight, and maternal
mortality.

"Women with a history of post-term birth have a nearly two
fold risk of a subsequent post-term birth, suggesting that genetic or
other common factors may influence the likelihood of abnormal
parturition timing." Abnormal?
Or just another setting on the clock that times the duration
of gestation? Interesting reading, either way.

In this study, pairs of sisters, one having given birth to at
least one child, one having not delivered at all, were compared. No
statistical difference was found in rates of incontinence between the
women who had given birth and those who hadn't. More likely predictors
included factors that tend to run in families, such as body mass index,
hypertension, and pelvic floor integrity.
---

In some
ways, it goes against common sense: with at least one successful VBAC
under their belt, Mom's seeking a second VBAC should feel confident and
sure. Instead, it's an often-echoed sentiment on the ICAN
List that the very opposite is true. Have I pushed my luck?
some second-and-more-time VBAC moms ask themselves. What if
my number is up? And why am I consumed with these thoughts?
These very real feelings were recently expressed on the list,
to which list-member Stacy Callahan had a wonderful response.
Her words speak to all VBAC moms, not just those seeking a
VBAC for a second (or third, or fourth!) time:
Golly, I
think there are two big questions there (at least) and one of them is,
"Why am I going through this?" Because you are pregnant. I don't mean
to sound flip, I am not. I am convinced that we enter some altered
cogntive/emotional state when we are pregnant, and it has profound
effects on how we feel, how we see the world... etc. I think for the
most part it is pretty healthy. I mean, we worry about stuff that could
hurt us, we have concern for our babies, and we seek support which is
what pregnant women need! Support, and lots of it!
So... I
think it is normal. Why at 15 vs. 40 weeks? Who knows? But I
don't think there is a time limit. Not related to birth, but in
general, one thing about feelings is that they can make us feel really
weird/bad/scared and on top of that, we may really fight against it. We
keep saying "ACCCKKKKK! I don't want/need to feel this way, but I am!"
and it makes it even worse.
So perhaps a bit of
advice I would want to give you is, the feeling is there. Let it be
there. It isn't a sure thing. It isn't a premonition. It is a feeling,
and although it may seem overwhelming at times, it really, really,
cannot hurt you.
You know better than many of
us, you can't control much about pg and birth, and whenever I hear that
voice of "What if" I always think I am trying to control it... but
there is nothing to control.
I bet it is surprising since you weren't
anticipating another baby, and I suspect that if it had been in your
plans all along, you would STILL have these doubts, fears, etc.
As
a researcher/clinician, I would just love to empirically 'prove' that
we are in an altered state while pregnant. I remember feeling it. I
have observed it so many times, and I think it is at the root of us
being manipulated by the system far too often.
~*~*~*~*~*~
Sometimes an ICAN List member seems to
disappear, only to reappear with something to share that impacts us
all. Shelley created this slideshow
as a part of her own healing journey. By sharing her very
personal story with others, she's undoubtedly helping others heal as
well. Thank you, Shelley, for sharing your story.
(Slideshow can be viewed in Internet Explorer
only.)
---

ICAN of Ann Arbor has
created t-shirts with a message. Emblazoned with "10 Myths
About Birth" on the back, and the message "Every Baby Deserves a Safe
Birth. Do the Research.", on the front, these t-shirts can challenge
cultural assumptions and get people thinking. The t-shirts
are available in various styles and sizes, with all profits from sales
going to ICAN. Details about the shirts, including the 10
myths, can be found at the ICAN
of Ann Arbor Store.
Be a Birth Myth-buster.
Wear the message proudly -- across your bust!
When you are searching
online, go to www.goodsearch.com
and type in "International Cesarean Awareness Network" as the
organization to support. ICAN's main address is Redondo Beach, which
should pop up automatically (typing "ICAN" won't get it to come up).
Each search gives $.01 to ICAN. It may not sound like much, but the
pennies
add up! Don't forget, you can add GoodSearch to your toolbar
to
make it even easier to search and do good at the same time!
Come together the second
Monday of every month to chat with fellow ICANers. In a "chat
room" set up on MommyChats,
talk with fellow ICANers about birth, VBAC, cesarean healing, and
whatever other topics that come up. Ask questions, share
stories...it's all there on ICAN's MommyChat. The next chat
will
be Monday, July 9th. "See" you there!
---
Cesarean Voices

In a culture where cesarean section is viewed as simply
another way to have a baby, we seldom hear the voices of women whose
experiences have not been so easy. This groundbreaking book answers the
question "What's so bad about a cesarean?" in a raw, honest,
heart-shattering way. If you care for or about women and babies, hear
these voices.

Get your copy now from the ICAN
Store!
---
Special Offer to ICAN Members
Get a discounted subscription to Mothering magazine or Mothering Digital!
Mothering's
September/October Pregnancy issue is one you will not want to miss!
Check out our feature article on "Cesareans: Why so many?"
To get
your discount, go to www.mothering.com/subscribe. Enter code of
your choice: AICAN for a $19.95 print subscription or AICAND for a
$17.00 digital subscription.
---
Gentle Birth World Congress
The Gentle Birth World Congress and Baby Expo is a unique
opportunity to participate in the creation of solutions to the current
maternity care crisis. Join obstetricians, midwives, nurses, childbirth
educators, lactation experts, doulas, alternative practitioners,
hospital executives, insurance companies, parents and press, as they
declare, "enough!".
Be part of the
solution! Sept 27-30 2007 Oregon Convention Center (Portland)
gentlebirthworld.com
* info
gentlebirthworld.com
* 503-673-0026
---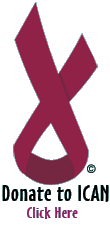 .
Got
something to say? Tell us! eNewsican-online.org">eNewsican-online.org

ICAN's
mission is to improve maternal-child health by preventing unnecessary
cesareans through education, providing support for cesarean recovery,
and promoting Vaginal Birth After Cesarean (VBAC). This newsletter is
for informational purposes only and does not replace the advice of a
qualified birth professional.

ICAN respects the Internet and the privacy
of those who use it. We do not rent or sell our e-mail list to anyone.
Copyright Notice: The content of ICAN eNews is copyrighted by The
International Cesarean Awareness Network, Inc. and, occasionally, other
rights holders. You may forward ICAN eNews by e-mail an unlimited
number of times, provided you do not alter the content in any way and
that you include all applicable notices and disclaimers. You may print
a single copy of each issue of eNews for your own personal,
non-commercial use only, provided you include all applicable notices
and disclaimers. Any other use of the content is strictly prohibited
without the prior written permission of The International Cesarean
Awareness Network, Inc. and any other applicable rights holders. © 2006 The International Cesarean
Awareness Network, Inc. All Rights Reserved.
You
are subscribed as
!email. !remove