Volume
41 ~*~ 31 August 2007
---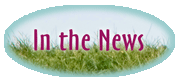 By focusing maximum resources on preventing an extremely rare but potentially disastrous outcome over necessary preventive care, this model has shaped healthcare decision-making in areas ranging from hysterectomies to coronary bypasses. One shift -- the rapidly rising caesarean rate -- exemplifies this problem.

When Barbara Stratton of Baltimore, Maryland, looks back at the birth of her son, Charlie, now 7, she's angry -- angry she had a surgery she believes she didn't need.

"There is renewed interest in these seemingly benign medical
interventions," says Dr. William Grobman, an assistant professor of
maternal-fetal medicine at Northwestern University. "But the topic is
somewhat hazy. We don't have all the information we'd like to have about
risks and benefits."
---

The 100-g test also diagnosed significantly more cases of gestational diabetes. The rate of identified cases was 24% using the 100-g test, and 14% with the 75-g test, a 42% lower rate of diagnosis with the 75-g test. The women who were randomized into the two testing groups were closely matched in their demographic and clinical features, suggesting that the difference in diagnosis rates was primarily the result of a difference in the diagnostic sensitivity between the two tests.

This bibliography has been made publicly accessible in order to faciltate research by medical professionals. No claim is made for accuracy of the contents, nor is any guarantee made to update it over time, although we have updated it quarterly since 1996. Use at your own discretion.

In VBAC attempts, a dose-response relationship of maximum oxytocin and uterine rupture exists. These results provide evidence for vigilance when higher doses of oxytocin are given to patients who attempt VBAC.
---

This piece comes from Berna Diehl, ICAN's PR Director. Usually, we use this section to highlight what ICAN's membership is saying on the yahoogroup, but several members recommended Berna's fantastic response to this NPR piece on cesareans. Berna reached out to the reporter with the following note, which resulted in an updated piece.
~*~*~*~*~*~
I am writing about your piece yesterday on VBAC bans. The International Cesarean Awareness Network has dealt closely with this issue for several years. We have been tracking VBAC bans since 2002 and in 2004, we completed an informal survey, counting over 300 hospitals nationwide banning VBAC. We are in the process of launching another survey to
gauge
the growth of this unfortunate trend. We are also on the front lines of
helping pregnant women who encounter these bans.

Since we are so familiar with this issue, I wanted to give you some
feedback
on your piece.

Doctors and hospitals like to give the impression that these bans are
based
on safety concerns, but many in the medical community have understood
that
the safety argument simply does not hold up and have admitted that the
decision is a business one. Simply put, VBAC takes too much staff time
and
leaves doctors feeling too vulnerable to lawsuits. These bans are not
about
protecting patient safety, and I wish your piece would have challenged
the
notion.

The safety argument does not hold up because of several reasons. The
research shows that, in the aggregate, a non-VBAC mother has 30x greater
chance of experiencing a complication requiring an emergency cesarean
than a
VBAC mother. (see footnote) If a hospital is not safe for a VBAC
mother,
then it is not safe for any woman. Hospitals cannot have it both ways.
They cannot be too dangerous for one mother, but safe for another, since
either could experience a life-threatening emergency.

Also, a study done last year in California demonstrated clearly that
restricting access to VBAC has not had the intended consequence of
improving
outcomes for mothers and babies. I have attached this study for your
reference. In fact, ACOG's unattainably strict guidelines and the
"immediately available" requirement are not at all based on a body of
sound
medical research but rather on "expert opinion." These expert opinions
are
rendered by clinicians who are well served by repeat cesareans.they are
more
lucrative and leave doctors feeling safer from lawsuits. Please see the
attached guidelines from the American Academy of Family Physicians,
which
states quite clearly that restricting access to VBAC is not
evidence-based.

Additionally, Dr. Flamm overlooks some very important points when
discussing
the risk of uterine rupture (UR). Dr. Mark Landon has led an NIH
commissioned consortium of researchers to look at VBAC over the last
several
years. In the attached study published in NEJM, he found that the risk
of
UR in a woman with spontaneous labor is 4 in 1000 or 0.4%. The risk of
UR
when (often impatient) doctors augment or induce mothers, rises to 0.9%
-
1.4%. As you can see, avoidable medical interventions double and triple
the
risk of uterine rupture. The takeaway lesson is "Don't augment or
induce
VBACs" not "Let's coerce all women into repeat cesareans." Also, it is
important to understand that uterine rupture does not equal a poor
outcome.
Only a small percentage of babies and mother will suffer a bad outcome
when
a UR occurs. Please don't get me wrong, I have seen it happen and it's
terrible when a bad outcome does occur. But the medical community is
trying
to justify abridging the rights of all women for what is essentially a
rare
clinical occurrence.

I also disagree with the language you use about the power of these
hospital
bans. In your piece you indicate that the mother had to have a cesarean
because of the ban. In fact, these hospital bans cannot supersede the
fundamental right of patients to informed consent or refusal. Under
EMTALA a woman in labor cannot be turned away
from
the hospital and under basic patients' rights every woman has the right
to
say no to surgery. The curious thing is that organizations that say
they
hold patients' rights at the core of their ethical guidelines (AMA,
ACOG,
The Joint Commission (JCAHO), CMS) have been stubbornly silent on the
issue,
or shrug off these coerced cesareans by saying "Gee, we can't force a
hospital to offer a particular procedure." From a billing code
perspective,
we can understand the use of the term "procedure", but in terms of what
is
physically happening, a spontaneous physiological process simply cannot
be
called a "procedure". And unlike something like gastric bypass surgery,
for
example, where a person can have the surgery or not, a baby MUST be born
one
way or another. By denying women the option of a vaginal birth, there
is a
de facto coercion.

These bans have power because women believe they have power. Again, I
wish
your piece had challenged this misperception. Unfortunately, pregnant
women
themselves have not yet challenged these bans. Women who are passionate
about having a VBAC are either traveling to further hospitals or
delivering
at home, either under the care of a midwife or, in some cases,
unassisted
because their state outlaws midwives attending VBAC. Please see ICAN's FAQ about the rights of women who encounter VBAC bans.

articleid=2&Itemid=51&page=articles&articleid=2

I'm glad the issue caught your eye and I hope you will keep it on your
radar
screen for further exploration. Please feel free to contact me if you
would
like more information, or would like contact information for Dr. Landon
who
can give a balanced view of the clinical pros and cons of VBAC vs. ERCS.
Another terrific resource is Childbirth Connection, a well-respected
research-based organization that serves to translate complex clinical
issues
for pregnant women.
I'd be happy to provide contact
information for key experts within that organization as well. Thank
you.

Berna Diehl, prican-online.org">ICAN Communications Director

Footnote: The source for this statistic is A Guide to Effective Care in
Pregnancy and Childbirth a publication which is an outgrowth of the
Cochrane
Collaboration and is an overview of results of the best available
research
about effects of specific maternity practices: Excluding symptomless
wound
breakdown, the rate of reported uterine rupture has ranged from 0.09 to
0.8%
for women with a singleton vertex presentation who underwent a planned
vaginal birth after a previous transverse lower segment cesarean
section. To
put these rates into perspective, the probability of requiring an
emergency
cesarean section for acute other conditions (fetal distress, cord
prolapse,
or antepartum hemorrhage) in any woman giving birth, is approximately
2.7%,
or up to 30 times as high as the risk of uterine rupture with a planned
vaginal birth after cesarean. The extremely low level of the risk does
not
minimize the importance of this complication to the individual women who
suffer it, but comparisons may help to put it in a more reasonable
perspective.

~*~*~*~*~*~

The followup piece can be found here. Please visit the station's feedback page and thank her
for looking into this issue and feel free to share why it's important to you.

The more feedback she gets, the more ability she has to go to her editor and
say "Hey, this is important for us to cover." Positive feedback also
encourages more pick-up from national NPR.
---

ICAN of Ann Arbor has
created t-shirts with a message. Emblazoned with "10 Myths
About Birth" on the back, and the message "Every Baby Deserves a Safe
Birth. Do the Research.", on the front, these t-shirts can challenge
cultural assumptions and get people thinking. The t-shirts
are available in various styles and sizes, with all profits from sales
going to ICAN. Details about the shirts, including the 10
myths, can be found at the ICAN
of Ann Arbor Store.
Be a Birth Myth-buster.
Wear the message proudly -- across your bust!
When you are searching
online, go to www.goodsearch.com
and type in "International Cesarean Awareness Network" as the
organization to support. ICAN's main address is Redondo Beach, which
should pop up automatically (typing "ICAN" won't get it to come up).
Each search gives $.01 to ICAN. It may not sound like much, but the
pennies
add up! Don't forget, you can add GoodSearch to your toolbar
to
make it even easier to search and do good at the same time!
Come together the second
Monday of every month to chat with fellow ICANers. In a "chat
room" set up on MommyChats,
talk with fellow ICANers about birth, VBAC, cesarean healing, and
whatever other topics that come up. Ask questions, share
stories...it's all there on ICAN's MommyChat.
---
Special Offer to ICAN Members
Get a discounted subscription to Mothering magazine or Mothering Digital!
Mothering's
September/October Pregnancy issue is one you will not want to miss!
Check out our feature article on "Cesareans: Why so many?"
To get
your discount, go to www.mothering.com/subscribe. Enter code of
your choice: AICAN for a $19.95 print subscription or AICAND for a
$17.00 digital subscription.
---
Gentle Birth World Congress
The Gentle Birth World Congress and Baby Expo is a unique
opportunity to participate in the creation of solutions to the current
maternity care crisis. Join obstetricians, midwives, nurses, childbirth
educators, lactation experts, doulas, alternative practitioners,
hospital executives, insurance companies, parents and press, as they
declare, "enough!".
Be part of the
solution! Sept 27-30 2007 Oregon Convention Center (Portland)
gentlebirthworld.com
* info
gentlebirthworld.com
* 503-673-0026
---
BOLD (Birth On Labor Day)
What do mothers want? What do mothers deserve? These and
other tough questions are explored in Birth– the Vagina Monologues of childbirth. Throughout
September, more than 100 benefit performances of the critically acclaimed play by Karen Brody,
Birth, will take center stage as part of Birth On Labor Day (BOLD), a global movement to make
maternity care mother-friendly.
There are over 40 BOLD locations this year that will host over 100 performances of Karen Brody's play, BIRTH. Many locations be hosting BOLD Red Tent Events as well. A full list of participating cities is available at: http://www.birthonlaborday.com/bold/bold2007.html
Much more information is available on the BOLD website: http://www.birthonlaborday.com
---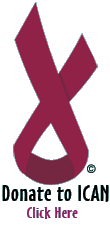 .
Got
something to say? Tell us! eNewsican-online.org">eNewsican-online.org

ICAN's
mission is to improve maternal-child health by preventing unnecessary
cesareans through education, providing support for cesarean recovery,
and promoting Vaginal Birth After Cesarean (VBAC). This newsletter is
for informational purposes only and does not replace the advice of a
qualified birth professional.

ICAN respects the Internet and the privacy
of those who use it. We do not rent or sell our e-mail list to anyone.
Copyright Notice: The content of ICAN eNews is copyrighted by The
International Cesarean Awareness Network, Inc. and, occasionally, other
rights holders. You may forward ICAN eNews by e-mail an unlimited
number of times, provided you do not alter the content in any way and
that you include all applicable notices and disclaimers. You may print
a single copy of each issue of eNews for your own personal,
non-commercial use only, provided you include all applicable notices
and disclaimers. Any other use of the content is strictly prohibited
without the prior written permission of The International Cesarean
Awareness Network, Inc. and any other applicable rights holders. © 2006 The International Cesarean
Awareness Network, Inc. All Rights Reserved.
You
are subscribed as
!email. !remove